our house
parktown north, johannesburg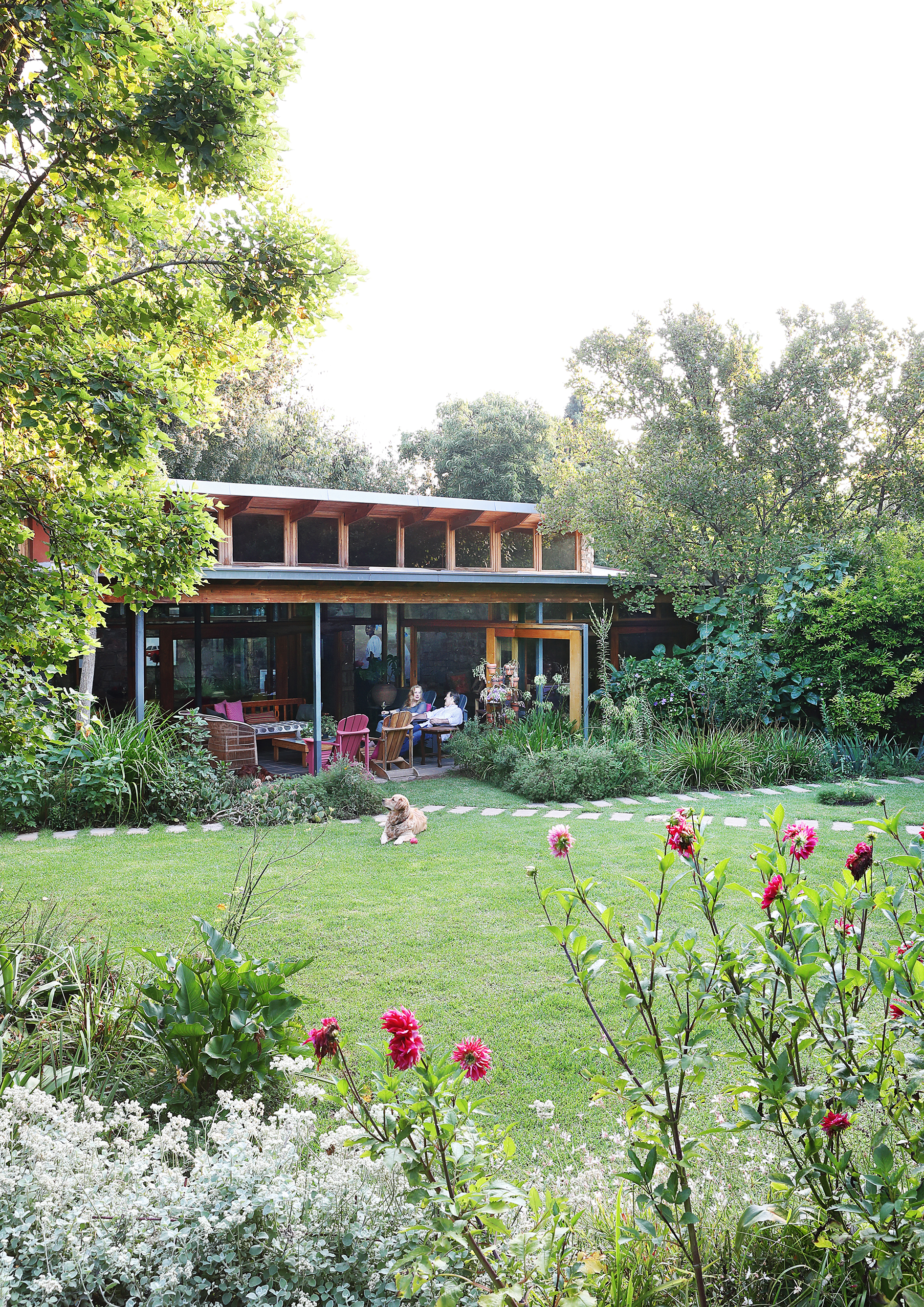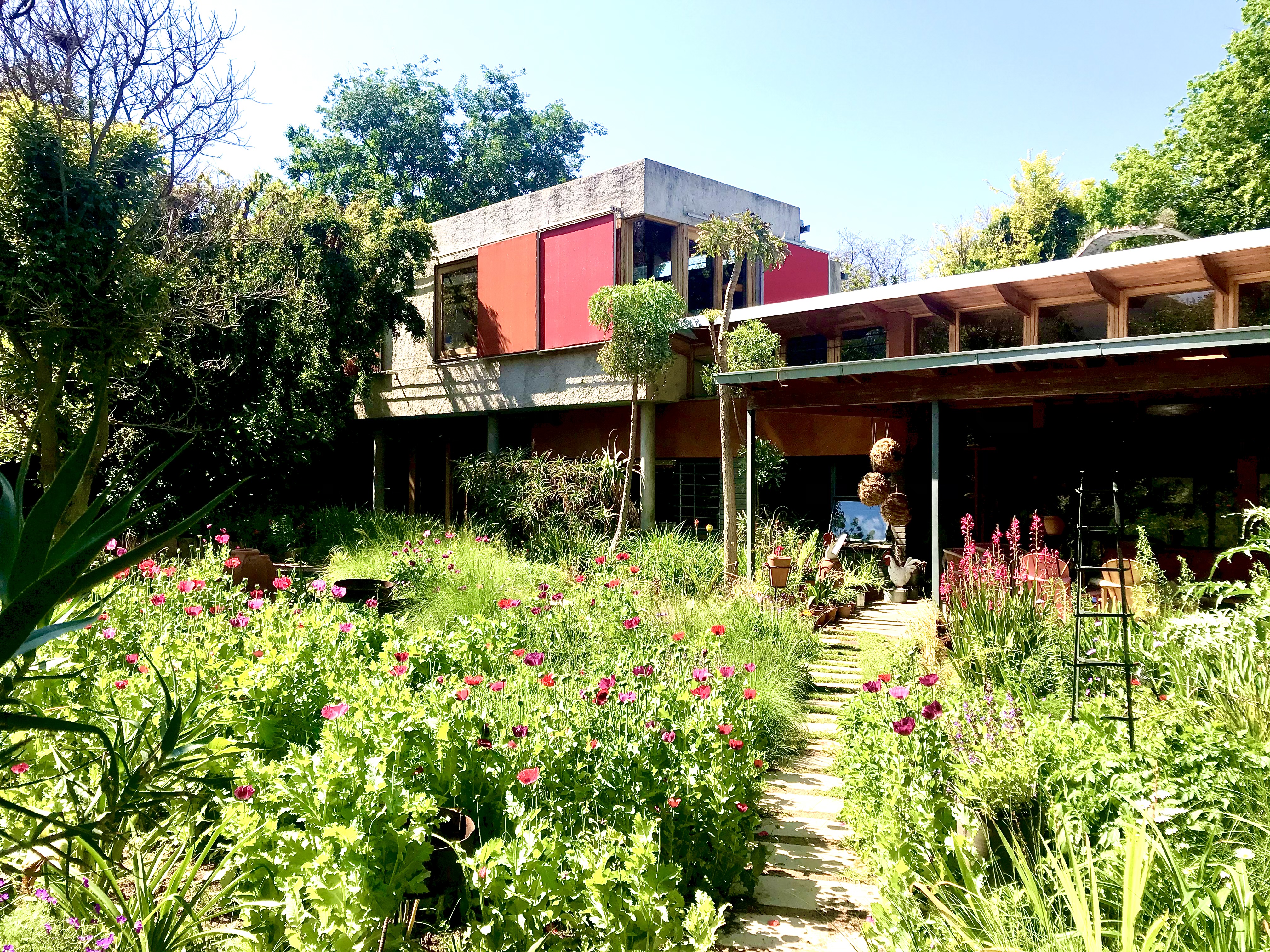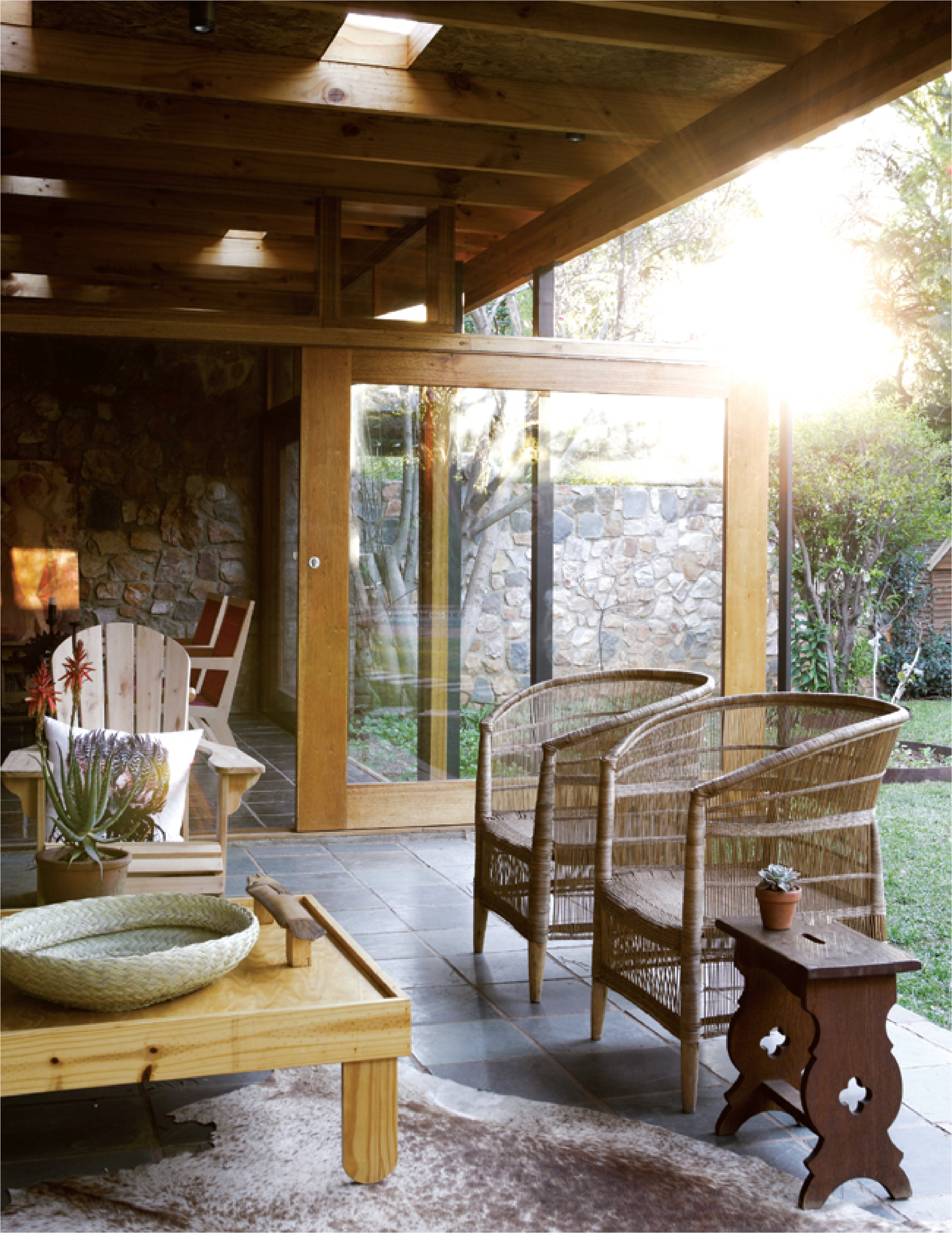 This is our secret house, our sanctuary at the bottom of a panhandle site surrounded by trees. An original 60's ranch-style house, we loved its stone walls, knotty pine ceilings and expanses of sliding timber and glass doors.

But the bedrooms and reception rooms were small, the bathrooms badly arranged, small and dark and there were no decent cupboards. The original roof felt really low and claustrophobic and we wanted a large, covered verandah for outdoor living. But we wanted to retain the character.

So we raised the front half of the roof to allow north light in and a view of the sky. We moved the glass 'walls' out and the passage one bay over. We added a generous verandah that flows directly from the dining and living rooms and we updated the bathrooms. Skylights were added to wash the stone walls with light and brighten the spaces. We created a luxurious main bedroom suite and added a large all-purpose room upstairs with en-suite that we use as a family study.

The existing material palate was retained - polished slate floors, stone walls and raw timber - and augmented with raw plastered wall, raked by hand with a tiling trowel to create texture and reclaimed parquet floors to the bedroom areas.. We installed solar geysers, rain water collection tanks and later a solar photovoltaic system to mitigate rising electricity costs and outages. We have planted new trees and landscaped the garden changing it nature from lawn to wild veldt grasses and later a meadow as the spirit has taken me.

We love our secret house that glows invitingly every evening when we return from work.