house
rowe
sandton, johannesburg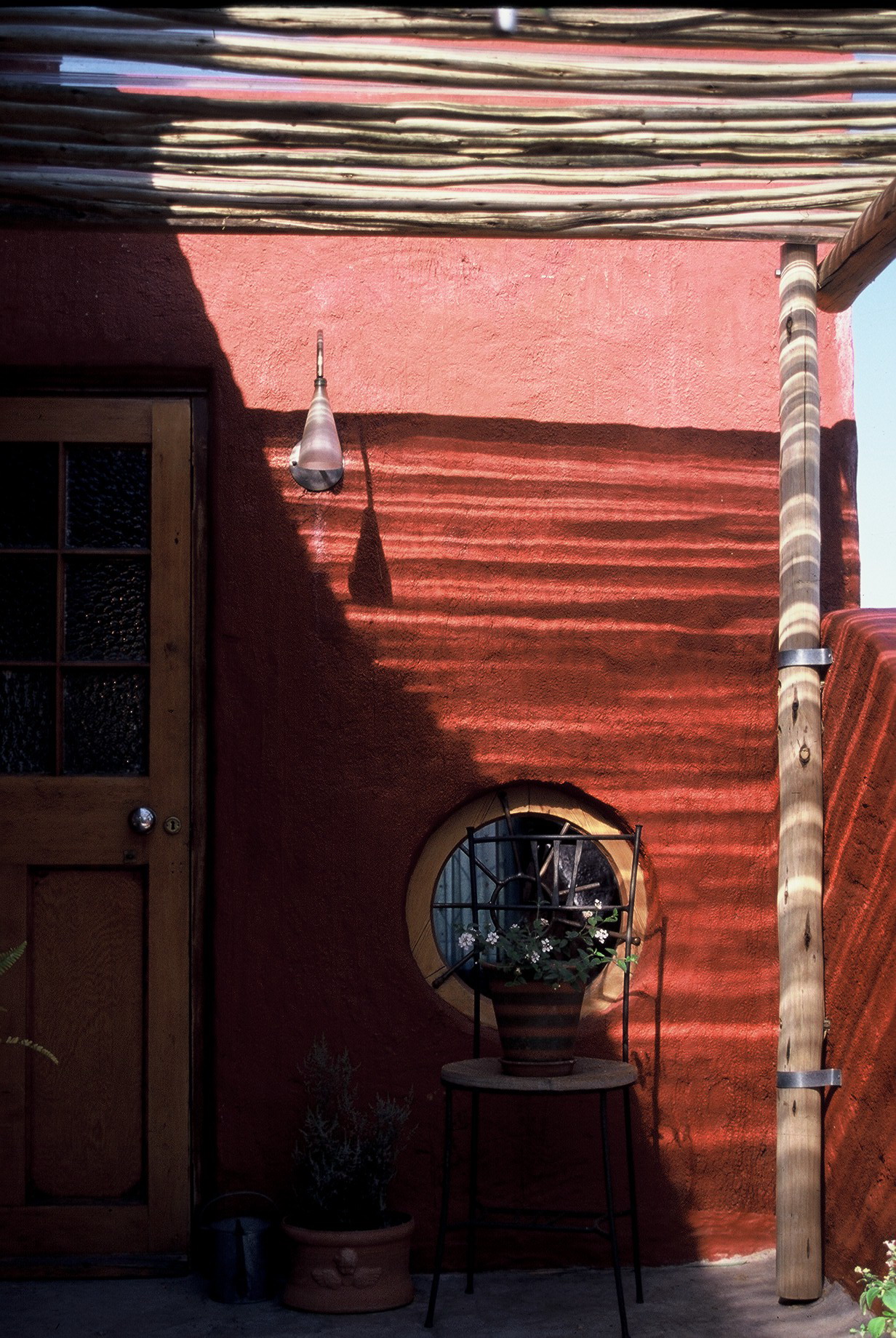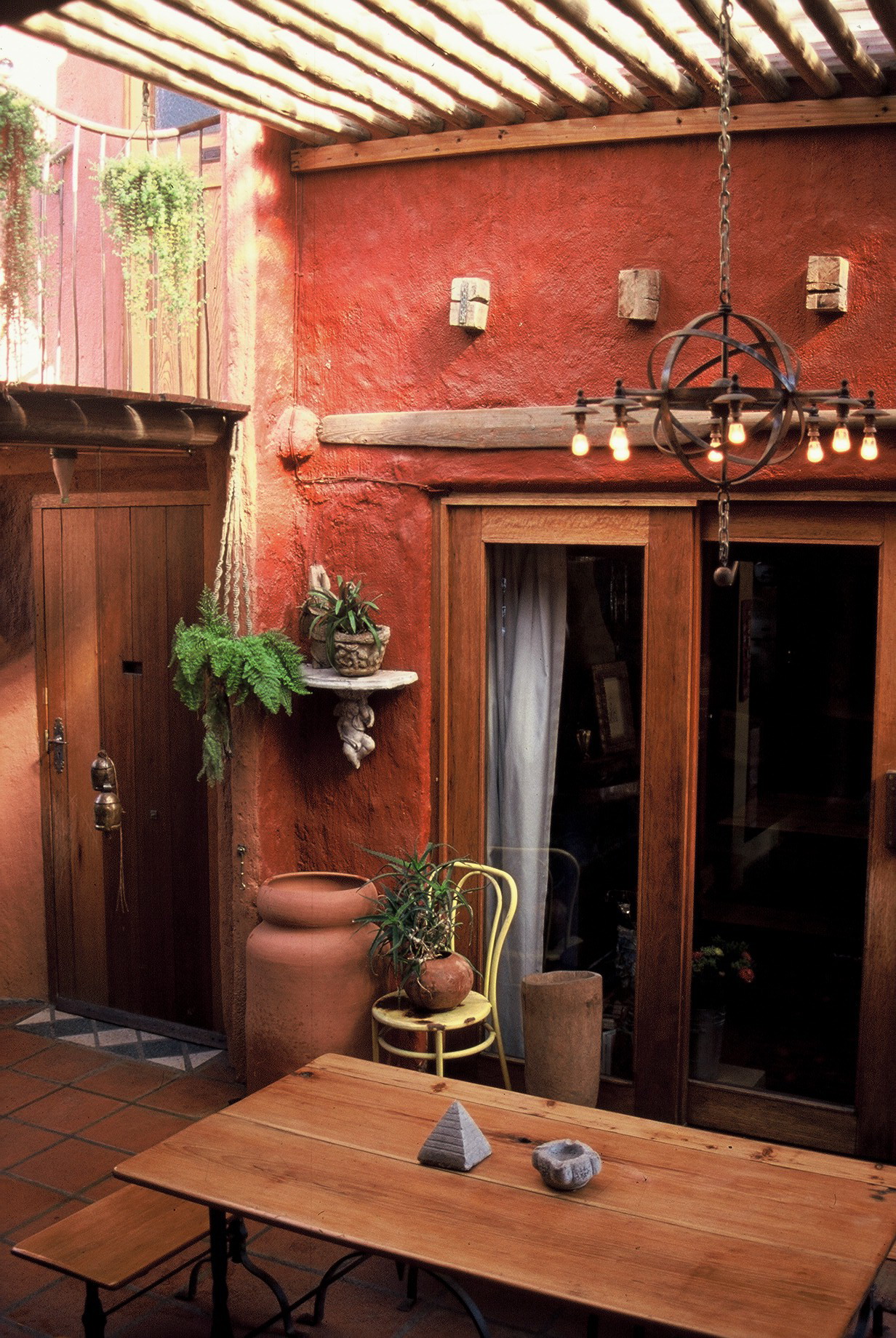 Here the Rowe family's dream of an integrated, holistic retreat for living, peppered with fun and joy becomes a reality.
The project was designed as a whole to be built in three stages - first their place of work the photographic studio, then the transformation of the existing house into a place for living and lastly the carports and cottage for friends and family. The design process was an ongoing organic response to existing conditions and future needs both practical and emotional. The seemingly arbitrary position of the existing house on the site, the entrance gates, an old concrete platform and existing topography and planting were all clues for the design. Elements were later refined and sometimes re-designed as the building progressed or as new objects and building elements were found and needed to be included or an artist or craftsperson was commissioned.
One enters from the road into a lapa around which the three buildings are grouped and linked by a highly decorated wall with openings and thresholds that allow access to the studio, house or cottage. The different buildings are inter-linked via courtyards, gardens and walkways above and below. Much is made of strange left-over spaces between buildings.
Through texture, colour, light and sculptural form are moulded into a rich, animated and eclectic language. This home is hand-crafted and speaks of the collaboration between architect, client, builder and artist. It is home to many creatures both real and imagined and many layers of life - the Rowes were married in the studio, their child conceived and born here and many other creative projects birthed.